Library System
ALERT

UNIVERSITÀ CATTOLICA DURING THE COVID-19 EMERGENCY

To know the University's measures, please read news on official website and in CattolicaNews.
ALERT

LIBRARY SERVICES DURING THE COVID-19 EMERGENCY

For info on the services' current operation, please read the news on your campus Library website:

| | | | | | | | | | | | | | |
| --- | --- | --- | --- | --- | --- | --- | --- | --- | --- | --- | --- | --- | --- |
| | | | | | | | | | | | | | |
Yewno Discover: the knowledge map offered to Italy until 31 December 2020
Università Cattolica del Sacro Cuore, the first Italian university to use Yewno Discover, still until the end of 2020 offers free of charge to all Italian scholars the innovative tool powered by Artificial Intelligence. An initiative that facilitates the sharing of knowledge.
With Yewno Discover you can carry out interdisciplinary and personalized research among millions of documents, obtaining interactive concept maps that promote the discovery of new relationships.
The new RefWorks
UCSC patrons can now use the new version of ProQuest citation manager improved with new features including a "Save to RefWorks" button to easily import webpages of interest.
Online resources and tools on COVID-19
UCSC electronic resources for Biomedical and Biological sciences usually accessible off-campus continue to be usable in the same way through the Summon discovery tool.
The Library highlights with a new LibGuide (in Italian) additional resources and tools that academic publishers, institutions and scientific networks freely offer to support studies on Covid-19.
UCSC Library System's partnership with OCLC
Released the on-line final report of the research project Digital Visitors and Residents: What motivates Engagement with the Digital Information Environment?, launched in 2016 by OCLC Research with the UCSC Library System among the main contributors.
Over a century of Corriere della Sera's pages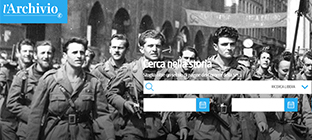 Among the electronic resources of the UCSC OPAC it is available the Historical Archives of the Corriere della Sera, by which it is possible to consult the digital versions of the articles published from 1876 until today.