Quick search in UCSC OPAC
LARUS and Università Cattolica announce the adoption of Galileo.XAI for the new intelligent platform of the UCSC Library
Deployable artificial intelligence enters the field for the creation of a new recommendation engine based on network science, with the goal of supporting the UCSC academic community in the use of quality information resources, also taking into account the new publishing models based on Open Access
Yewno Discover: the knowledge map
Università Cattolica del Sacro Cuore, the first Italian university to use Yewno Discover, offers its users the innovative tool powered by Artificial Intelligence, with which you can carry out interdisciplinary and personalized research among millions of documents, obtaining interactive conceptual maps that facilitate the discovery of new relationships.
Introduction to the new RefWorks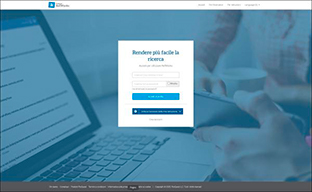 The Library provides students, teachers and researchers with RefWorks, a tool for managing citations and bibliographies useful for theses and research. With Refworks it is possible to import and organise bibliographic references with a simple click in one's own work, according to the citation style required by the Faculty or the teacher of reference.
Institutional repositories